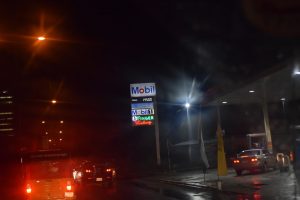 I don't enjoy raining season. I hate that my nose and chest don't function right once the season starts and how this lingers till the dry season. Because of my poor nose and chest, I hardly go out so this leaves me with the burden of entertaining myself. On the plus side I get to binge watch series and read a lot of books.
I love reading and each book takes me on a different journey and they have a way of staying with me long after I am done with the book. The emotions in the books linger and this makes me see the people around me differently understand and appreciate their struggles.
I am subscribed to a number of Reading Blogs and they release their ''Summer Reading List'' about the same time the Raining Season starts. But for me it isn't warm days where I get to go to the beach, I am curled up in bed reading and letting the stories take me on exciting journey.
I was making a list of the books I have read in 2017 and I thought why not share my list and get my book-lover friends to share their own list and thus the ''Raining Season Reading List'' was born. I really hope you enjoy these lists and you discover great books to add to your reading list.
So let's get into the list.
Things Fall Apart by Chinua Achebe
Fun fact about Ore; I was a science student in secondary school (not by choice) and I choose to study Literature and I believe this is one of the best decisions 14 years old Ore made. The classes were my first lessons in appreciation of books and the beginning of my love affair.
Things Fall Apart was a required text for my exams in my final year in secondary school and I don't believe I really understood the ideas the author presented in the book or even appreciated the fact that it is a love story to precolonial Nigeria. So a few months ago I decided to buy a copy of the book and read it again. I am happy I made this decision and it was a good experience, I spent my morning drives discussing the themes of the book with my mum and learning about the Igbo people. I think it is important we take a walk into the past so we don't make the same mistakes in the present.
Stay With Me by Ayobami Adebayo
I read this book in a day, it is one of those books that when you start you can't put down till you get to the end. I fell in love with Yejide and Akin and I carried them around with me for a few days wondering about all the different way their story could have played out. At the heart, the book is a love story but, one marred by selfishness and desperate decisions.

My Sister's Keeper by Jodi Picoult

I know you have seen the movie but, the book isn't like the movie, for starters it ends differently. It is more of an emotional roller-coaster because the author makes use of the multiple narrative technique so you get a peek into how each character is feeling and picking sides is much harder. I had questions about motherhood, how much love is too much and when a mother needs to stop and listen to her children. Safe to say I cried my eyes out at the end of the book. You can skip this on if you have no tissue.
The course of Love by Alain de Botton
My friend Derin recommended this book to me in January and I am glad he did. It is a realistic view on love, how a lack of understanding of our individual histories affect the love we share with our partners. How domestic routine, poor communication can lead to the death of love. Most important of all it was a challenge to me to examine myself, take a look at how I react in situations and do an over haul of the relationships in my life.
So that is my list, I hope something interests you, before I forget, there are a few books I picked up to read during the month of August and they are;
The Right Kind of Crazy by Adam Steltzner with William Patrick
Opening Spaces: Contemporary African Women's writing
Ghana Must Go by Taiye Selasi
The Shack by William P. Young
Don't forget to recommend a book in the comments below