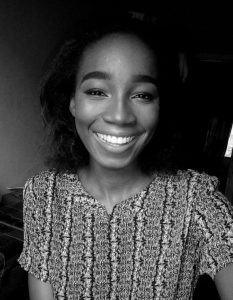 The rainy season, for me, is reminiscent of newness, a clean but messy space where almost anything is allowed and people are nicer and more sympathetic than usual, well some people. I am reminded of long forgotten rainy afternoons when my sisters and I would run around in the rain before my parents got back, and long, dull rainy days lit up by the exciting narratives of good books.
Rainy days are great days for introspection, the kind that heat and sun just won't let you do. Something about rain falling slows us down, enough to think, to actually live. When it rains, we end up stuck in traffic, stuck in places that we can't leave, stuck at home, waiting… And these moments of waiting, of pause, are viable moments for reflection, for living, for getting out of the vicious cycle of our thoughts and smelling the fresh, clean air that falling rain brings with it, and maybe thinking new thoughts or letting our minds wander down new paths and terrains.
Here's a list of good books that will light up your days this rainy season.
A Room with a View by E. M. Forster
I saw "Isoken" recently and the only thing that I could relate the movie to was this classic by E. M. Forster.
Oh! The Places You'll Go by Dr. Seuss
We all need a little sunshine especially in the dark and gloomy days characteristic of rainy seasons. We also need reminders sometimes that good and bad things happen to everyone, not just us. So, while we are waiting for the rain to stop falling, Dr. Seuss reminds us to stop the figurative waiting that we unconsciously do and start exploring. Plus, it has pictures, so there's something here for everyone.
This is Water by David Foster Wallace
This is a short but contemplative read. It's actually a commencement speech. David Wallace reminds us in this of the things that we so easily forget, so easily ignore. It is a call to focus on the truly important things.
You are a Badass by Jen Sincero
I loved this book. Jen Sincero's voice in this book is honest and authentic. The quotes before each chapter will make you stop to think, sometimes. So, remember, even if a car splashes water on you some random day this season, you are still a badass.
Men Explain Things to Me by Rebecca Solnit
This is a collection of essays and it left me more informed about feminism. It also left me a bit pissed off. I wanted to talk about this book for days and days after I read it. I still want to sometimes.
The War of Art by Steven Pressfield
Because we all have some sort of resistance to work and this book gives us the extra motivation to push through it and get to work creating whatever it is we've been putting off: a perfect morning routine, a traffic playlist or more serious things like that project you should be working on.
The Art of Stillness by Pico Iyer
Everyone needs to be still sometimes.
Special Topics in Calamity Physics by Marisha Pessl
I enjoyed this book when I read it. It's about a smart girl, Blue, who finds herself in a literal mess and finds that her father is not all he seems to be. I especially like the fact that the table of contents is literally a list of recommended classic texts if you like that kind of stuff.
Inferno by Dan Brown
Dan Brown is one of my favourite authors; I always enjoy travelling with Robert Langdon, his main protagonist, as he follows trails and deciphers codes in some very interesting and historical places. Inferno is his most recent work. I'm still paranoid about this. I still sort of think Inferno already happened and we've just not been told about it.
And Then There Were None by Agatha Christie
Agatha Christie is one of my favourite authors. This is a mystery thriller about ten people on an island and is full of twists you can't even think up.
The Defining Decade by Dr. Meg Jay
I loved this book because it made so much sense. It is about how to live the twenty-something life intentionally. If you're as confused about adulting as I was, you might not find that the murky waters of adulting are suddenly clear, but you'll be more comfortable with uncertainty. I mean, what does 'supposed to' even mean?
What are you reading currently?