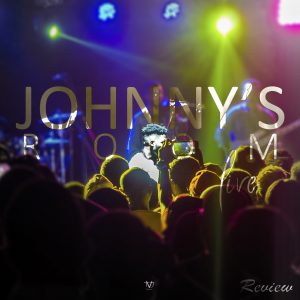 An event that was supposed to be for 150 people in a room, ended up being an event for 3000+ people in a park. If there are any doubts about the success of Johnny's Room [turned Johnny's Park], that small detail should lay that to rest. But of course there isn't any one disputing [I hope].Johnny's Room Live was not just a success in the fact that it was able to sell out 6 times over, but it was a success in that it set a huge precedent for the kind of music that we consider commercially viable in the Nigerian industry. It was able to prove beyond a shadow of a doubt that the market for alternative music exists in Nigeria. When you hear people in their thousands singing at the top of their lungs to Kelly Clarkson's "Breakaway" or Coldplay's "Fix You" you know there is an untapped market. My hope is that this event, beyond setting precedent, would cause many other Nigerian artistes and musicians to explore the vast arrays of sounds and expressions outside of the status quo that many are content with.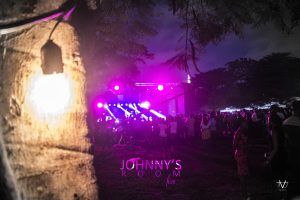 Although the event started 30 minutes after it's stated 7 o'clock start time, and finished well after its 9 o'clock end time, it was very enjoyable. We can chuck the poor time management to the fact that there were still queues of people trying to get in even after it eventually started. It was clear that they were not expecting such scores of people, because the glow bands that they used as entry receipts finished before 7 o'clock.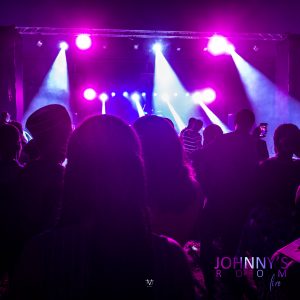 The sound engineering by Showgear was very well done, as always – the band sounded great. You could tell they were really enjoying their sound when David Rhino came forward to shred during their first set. I'm a believer of standing gigs, so whether it was an intentional choice or a result of short time to re-plan I count it as a plus that a majority of us were standing. It kept the energy levels high even at the slower tempo songs. It wasn't until Johnny went into this long-winded story that people started looking for respite for their feet. A monologue that I felt was necessary as a lot of things needed to be said at such a historic event.
The surprise appearances of Tijan, Ric Hassani, Forever, Kenny Blac and, of course, Simi were all very electrifying with people running from the back to watch Simi perform on stage.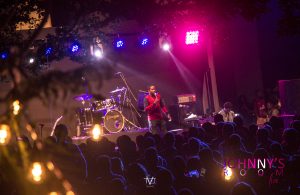 I think the success of the event, and the reason there were so many people in attendance, was largely because of the rhetoric surrounding it. The event was not marketed as just a concert it was (whether intentionally or not) marketed with the earnest humility that Johnny is known for, a humility that his many social media followers have been able to identify and appreciate. So they weren't simply there to listen to "Good music" (which, there is no debate, was present), but they were there as a sort of confirmation, saying that humility, a clean message, strong values can also be celebrated.