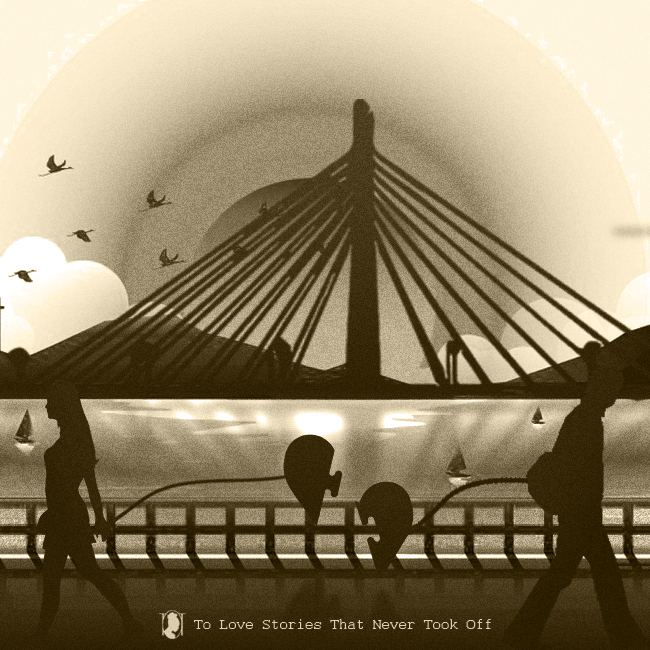 I am not a fan of parties, 'owambe', as we now popularly refer to it. Usually, except the bride or groom is a very important friend or I get an express invite, I don't show up at parties. On this interesting occasion, a friend of mine and I had a chat earlier that Saturday and he mocked my single state and one of the things he said was 'don't you know it is cheaper when you buy things in pairs?' I was like 'oh yeah?' And he goes, 'that's why you're still single!' So, he reminds me it is a Saturday like I didn't know it was a Saturday… 'go for an Owambe' he said, 'ladies are always on their best behavior and that's the best place to find a lady!' Coincidentally, I actually did have a wedding to attend; I had been invited expressly by the brother of the groom.
I got dressed, wore something nice and drove down to the reception venue of the wedding (nobody's got time for church and that extra stuff, I thought, Jollof is a major key.) Singing songs from the wedding playlist on my phone, I got in the mood.
Stepping into the hall, a friend noticed me and got up to offer me a seat at his table where I was surrounded by a couple of ladies. Apparently, they were the bridesmaids. Everyone who knows me knows I suck at meeting new people; I am not the type to say the first hello to a stranger. I quickly settled in my chair and whipped out my phone and basically just scrolled through pages on my social media account. I contributed to any gist my friend brought my way and just basically stayed in my lane.
There was an empty seat directly opposite where I was seated, each time someone attempted to sit in that chair, the maid of honor would quickly insist that someone was in the chair and that they would soon be back. A few moments later, the reason I was at the party was brought to me and the Jollof looked so tantalizing, I couldn't wait to get down to business. Just as I picked my plate off the server's tray, the seemingly reserved chair was pulled and someone settled in it. As I dropped my plate on the table, I looked at the chair to see who finally sat in it, behold, it seemed like the whole earth was paused like in the movies.

I have always maintained that there is always something attractive about a light-skinned lady wearing a red gown. That was the exact case here. She was really light in complexion and her skin looked so tender and smooth inside the red dress. I struggled to take my eyes off her because I didn't want to be caught staring… the pride in me wouldn't let me shine so I wasn't obviously going to be the one to say the first hello, but oh my! She was really beautiful. Every time she blinked it looked like a speed light from a camera flashed at me, and every time she smiled, I wondered how someone could be so effortlessly beautiful. But good thing my pride is bigger than my feelings, so I neither greeted her nor nodded my head to acknowledge her presence.
The party ended and we all left the venue. On my way to work on Monday morning, guess who boarded the cab on the way? Nooo… you guessed wrong, a colleague! I told him about the damsel that caught my attention on Saturday afternoon and he just shook his head at me and laughed it off.
Something came up later that day in my office and I was sent by my boss to the IT department. On entering the office, I explained to the secretary what the issue was and she pointed me in the direction of an inner office. I knocked on the door and a soft voice replied 'please come in'. I entered and before I could say 'good afternoon…' it was the same lady from the wedding reception on Saturday! She looked up at me and said, 'wow… you were the guy across my table at the wedding on Saturday who refused to greet me'. I explained to her how I suck at meeting new people and she said 'that's totally unacceptable, you owe me an apology'. I apologize to her and she bluntly says, 'Who are you saying sorry to? Did I fall? You have to do it like a gentleman; over lunch!' In order to get what I came for, I quickly obliged and asked her to pick the venue and day (not like anyone would say no to a beautiful lady), and she said, 'today of course, at the canteen,' lifting her hand to check her watch she said, 'it's one o'clock, you have exactly an hour to be there.' She quickly adds, 'don't stand a young lady up and don't keep her waiting.'
By five minutes to two, I made my way to the office canteen and mystery princess was nowhere to be found. I waited for almost twenty minutes (something I wouldn't do on a normal day, but apparently today was not a regular day after all). At about 14:25, she showed up and I stood up to receive her. I pulled a chair for her and helped her adjust it as she settled in. The waiter promptly took our orders and in no time, he brought our food. We ate and talked for a while before I remembered I hadn't even asked her what her name was. I paused dramatically, so dramatically she asked with so much concern in her voice if I was okay. I looked at her and said, 'I didn't even ask what your name was'. She laughed and said 'Mr. Ologunde Oluwatimileyin', I was stunned, how did she know my name? Then it occurred to me I had my ID card displayed. I smiled, she said her name was Maureen. I told her I had never seen a Maureen that was not beautiful. She smiled and said if I kept pulling her legs like that, I might just have my way with her on anything.
Days turned to weeks, weeks turned into months, and not a day passed without me visiting Maureen's office. We talked about a lot of things; her family, what she did for fun, her favorite color, her passion, her fears, her likes and dislikes and so much more. I felt like there was nothing about her that I didn't know. Along the line I found out we were age mates, and interestingly in many ways, she was still very much old fashioned. For instance, she was still of the school of thought that whoever she dated had to be the person she would marry. She didn't see herself as a feminist and as such, she believed that the husband was still the head of the home and she wasn't going to contend for equality in a marriage. Whenever we went out, she loved to have us split the bill, she would say we both work and earn money so why would I want to single-handedly foot the bill. She was really matured and she seemed like the perfect bride any man would wish for.
Everyone thought we were seeing each other because we had now grown so fond of each other. It would have made so much sense to ask her out but a lot of things unseen to the public eye didn't add up with me personally. Time, they say, helps to reveal a lot of things; Maureen was not someone that would bring up a conversation; if you didn't ask, she wouldn't tell. She didn't have a great sense of humor. I liked to play a lot, but Maureen was too much of a serious person most of the time. I loved her company but she seldom wanted space and quiet. She was a fan of PDA and I wasn't, she liked to hold hands, hug and all that stuff in public; I felt I could manage.
Our issues seemed like it could be worked out and I for one was willing to try. But in no time, my contract with the company ended and I wasn't willing to renew because I had a better offer. I explained things to Maureen and she seemed genuinely happy for me. Just six months after I left, Maureen sent me her Wedding Invite. Someone from her church had somehow proposed to her and she had said yes! Maureen went ahead and married the guy and as it is my usual practice, I give my married friends ample space.
I am genuinely happy for Maureen and her husband, but I have since stayed single and I keep hoping Miss Right comes around one of these days!
(Please don't @ me, this story is purely fictional, and any resemblance in character to anyone wasn't intended. This is wholly a figment of my imagination)